We offer a wide range of restorative treatments and the latest techniques to help improve the way your teeth look and to get you beaming with confidence. These include beautiful tooth coloured fillings, root canal treatment, crowns and bridges, dental implants and dentures.
Cerec dentistry
We are proud to use a high tech cerec machine within our practice to allow ceramic restorations to be made on site, saving you time and inconvenience. Until now, perfectly fitting ceramic restorations (such as crowns, inlays and veneers) have been made off-site by a laboratory technician. This meant patients needed to make several visits over a couple of weeks before the restoration was finally fitted.
The system works by our dentists using a special camera to take an optical impression of your tooth. This is used to design and make perfectly fitting restorations.
As our dentist marc gresley describes, "this state-of-the-art machine allows us to give our patients smile makeovers in a much shorter time. We are able to make crowns, veneers, inlays and bridges using the cerec machine. This eliminates the need for impressions and a second visit." he continues, "we are really pleased to have been the first practice in Gloucester to offer this service. It's already helping us to transform the teeth of people living and working in Gloucester."
The cerec machine adds to the new technology at Clarence House. We are also one of only a few practices in the region with the ability to take digital x-rays. This allows patients to see their digital x-rays and photos immediately and helps our dentists to explain treatments in much more detail.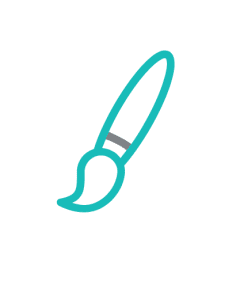 Tooth coloured restorations